"Head-quartered in Switzerland, TFC is a private financier specialised
in the vibrant markets of Sub-Saharan Africa".
Specialists in commodity-backed trade finance
We finance commodity trades, secured by the underlying transaction or inventory positions.
Singular risk management and supply chain capabilities
Supported by preferential risk management agreements with regional leading supply chain and logistics providers.
A dedicated team of professionals
Our team combines decades of multi-disciplinary experience in the African commodity sector, structured trade finance, supply chain and risk management.
Business oriented processes
Our on-boarding procedure is transaction, rather than balance sheet focused. Our bespoke solutions are designed to enhance the businesses of producers, exporters, traders and importers across a wide range of commodities and raw materials.
Business philosophy
Long-term partnership, commitment and trust are our key values; each long-standing customer is a partner whom the firm is ready to invest on.
Solutions for Exporters and Importers
Our finance facilities are adapted to a wide range of commodities and raw materials that are extracted, grown or processed in Africa,
or imported into the continent for local distribution and industrial consumption.
A vibrant environment
Our customers range from seasoned exporters of goods originated in the mineral rich provinces, the tobacco growing regions or the fertile highlands…
…to specialised importers of fertiliser, construction materials or chemicals looking for inventory and distribution financing.
Flexible, commodity-backed, trade finance services.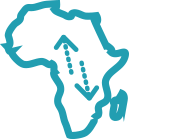 Goods flow in/out of sub-Saharan countries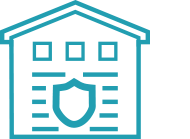 Goods under control of one of our logistics partners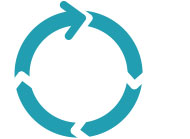 The funding facility is self-liquidating
The Sub-Saharan Africa Specialists
Our business model is driven by local partnerships with leading supply-chain providers.
TFC places at the service of the trade a dense network of local warehouses, transporters, clearing agents and freight forwarders in order to manage the operational risks and guarantee the goods backing the finance facility.
This particular setup allows the company to finance and monitor goods in transit or in stock in all the major import and exports corridors.
Sub-Saharan Africa truly is our comfort zone, where others back-off TFC is able to structure secured and competitively-priced financial solutions.
TF Cargoes adopts a unique approach to REPO financing by combining risk management and trade finance. The end result is less bureaucracy and improved efficiency for all the trade parties involved.
With the purpose of structuring the finance and mitigating the risks involved across the logistic chain TF Cargoes steps into the customer's supply processes on principal capacity. No matter how complex the logistics set-up is, TF Cargoes will take delivery of the goods at the point where the finance is required and deliver back where the customer needs them.
The route to the first transaction in 5 phases
Here are some other advantages of working with TF Cargoes:

Our transaction principles & criteria
"We use unique risk management capabilities to offer flexible commodity-backed financing solutions"
In a nutshell, this is what TF Cargoes offers:
Qualified, Experienced & Reliable
There are no team members found.
TF Cargoes is a trade finance and supply chain management solution for commodity traders with liquidity requirements in Sub-Saharan Africa
Subscribe to our newsletter and get exclusive deals you wont find anywhere else straight to your inbox!